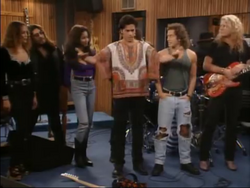 Hot Daddy and the Monkey Puppets is a band that Jesse formed. They perform at the Smash Club quite often. One of the members, Viper, is D.J.'s ex-boyfriend.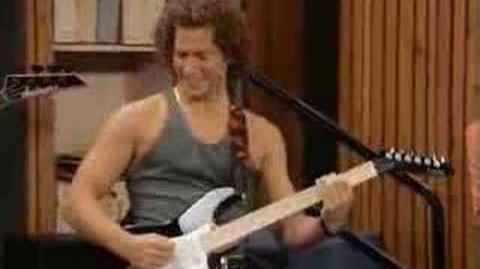 They formed after Jesse was fired from Jesse and the Rippers for "losing his passion for the music", as the drummer put it. In the episode "To Joey, With Love", Jesse decides to form a new band, and Danny spends most of the episode trying to convince Jesse to let him audition for lead guitarist. Almost all the people auditioning are terrible, and then Danny comes down to the music room to audition as his new alter ego, "Mildew". To Jesse's surprise, Danny rocks hard and Jesse takes Becky aside and admits that he is the best they have seen, but he does not think Danny is cool enough. Suddenly D.J. brings in a young guitarist named "Viper" and Mildew and Viper have a "guitar play-off", which Viper ultimately wins with his lead playing, which turns into a jam session with "Mildew".
The band itself may have been similar to the Rippers, playing covers of popular rock acts.
Community content is available under
CC-BY-SA
unless otherwise noted.