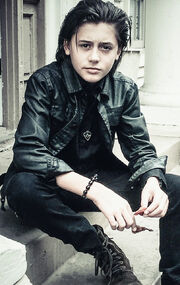 Isaak Presley is an American singer-songwriter and actor. He portrays Bobby Popko on the Netflix series Fuller House. He is best known for his portrayal of Wilbur on the NBC show, The New Normal, and for his YouTube single, "Cowboys are Real Men."
Biography
Since his birth, Isaak Presley has been a real cowboy. He has been riding horses since the age of four and has won numerous rodeo accolades. He has been in the sport of Gymkhana since the age of three and has recceived over 20 gold medals and several competition trophies and has been a tournament champion for the last two years.
He has been practicing martial arts since the age of six and will be receiving his black belt this year.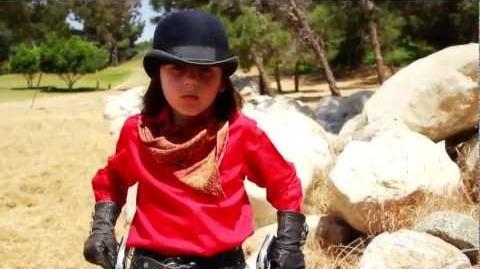 Isaak has been entertaining audiences with his gun slinging abilities in various venues as witnessed by his YouTube video, "Isaak Presley at Equine Affaire- by Riding Magazine".
Isaak has been playing the guitar since the age of five and is putting his abilities to good use by performing, singing and playing his original songs at several events in Southern California; including the Competition in Horse Town U.S.A., Norco, California where he won "The Official Voice of Norco".
He is currently working on his first album, having finished the video for his first single "Cowboys are Real Men".
He is hoping to perform at various charity events, such as Heart of A Horse Foundation. He also wants to perform at children's hospitals and one day, his own foundation with his family.
Filmography
TV
"Wet Hot American Summer"
"Stuck in the Middle"
"Nicky, Ricky, Dicky, & Dawn"
External links