The Legend of El Explosivo
Season 1, episode 6

Air date
February 26, 2016
Writer(s)
Julie Thacker Scully
Director
Rich Correll
Previous
Mad Max
Next
Ramona's Not-So-Epic Party
The Legend of El Explosivo is the sixth episode in the first season of Fuller House. It originally aired on February 26, 2016. 
Summary
D.J. punishes Jackson by not allowing him to attend Lucha Kaboom for going over to Bobby's house after he and Max were banned, and then lying to Max about D.J. lifting the ban. Jackson sneaks out of the house and goes to Lucha Kaboom anyway, and is grounded for that too. Meanwhile, Ramona and Lola prepare for a dance competition with their school's dance team and Stephanie gets to re-live her dancing days by giving the girls some tips. This makes Kimmy jealous. Kimmy saves the day when she fills in after Sarah gets sick and is unable to perform with the team at Lucha Kaboom.
Quotes
"Dude, your mom's a vet. She must have dog chipped you." –Bobby Popko
"Oh, my mom just stepped out. She'll be back the minute you leave." –Bobby Popko
Trivia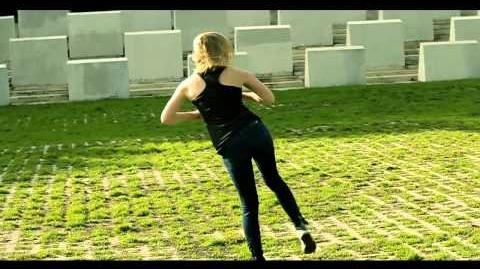 Candace Cameron Bure's stand-in for her wrestling scenes was Stuntwoman/actress Nikki Stanley, a black belt in Taekwondo, a 10-time WKA, and 5-time NASKA World Title holder
Stephanie becomes the coach for the Van Atta Middle School dance team
Because Stephanie got a DJ-ing gig at Lucha Kaboom, she was able to get the Van Atta Middle School dance team to perform before the next round of the match
This is the first of seven appearances of the so-called "Gibbler Gallop" dance
Gallery
References
Community content is available under
CC-BY-SA
unless otherwise noted.